Top 7 Must-Know Premium WordPress Theme Developers
There are quite a number of WordPress theme's developers out there who produce a lot impressive and extraordinary premium WordPress themes for WordPress bloggers to use.
Unfortunately, at the same time, there are also developers who develop below average themes but charge at unreasonable price for it. The consequence – for those who just started to step into blogging world through WordPress, this will definitely hinder their effort to have better WordPress blog in terms of design and functionality. This is because most of the time, beginners in blogging have limited funds to be invested into blog design.
The other aspect that need to be taken into account before buying premium WordPress theme is its after sales support. This is a crucial element as we may need help in using the purchased premium WordPress theme as it may contains a lot of technical terms that we are not familiar with. It will also to ensure that the purchased theme is being regularly updated as it is common that newly develop theme to contain error and problems.
Therefore, I have made a list of Top 7 Premium WordPress Theme's Developer which list down premium WordPress Theme's developers who created high quality WordPress themes in terms of design, functionality and user-friendliness plus worthwhile after sales service. They are:
1. DIY Themes
DIY Themes has created one of the hottest WordPress themes – Thesis at this moment. This is due to the fact of its flexibility – from the perspective of the WordPress structure and arrangement, design and in post options.
The flexibility of the theme created is impressive to the extent that you can decide on what type and size of font for your WordPress' content area, navigation menu, headlines, by-lines and even the footer.
2. WooThemes

WooThemes is another well-known premium WordPress Theme's developer. WooThemes has a huge collection of premium WordPress theme that covers from magazine based blog, newspaper based blog and also video based blog.
If you are focusing on creating multiple blogs, WooThemes is definitely for you as it offers club membership subscription besides developer license. This will allow you to have the whole collection of WooThemes' premium WordPress themes at minimal cost.
3. StyleWP
StyleWP brings another dimension to premium WordPress theme as it introduces portal based theme for its customer. StyleWP has developed WordPress themes for those who plan to bring their WordPress blogs to a higher level by creating your WordPress to more look like online sports or news portal such as Sky Sports and BBC.
4. StudioPress
StudioPress is among the earliest premium WordPress theme's developer that has developed more advanced and modern looking premium WordPress theme.
If you looking for premium WordPress themes that stress on the importance of image on WordPress, StudioPress will definitely fit you. This is because if you browse through StudioPress themes gallery, you will find that most of the themes have significant image size at its main page are being highlighted.
5. Gabfire
If you want alternative premium WordPress theme's developer that develop portal based WordPress theme other than StyleWP, Gabfire can be one. Gabfire is specialised in developing premium WordPress theme with the concept of online newspaper site.
Gabfire offers few impressive designs of this concept which have most of the features that online newspaper site should have such as Featured News section, Latest Highlights section, Breaking News section and sections for different news categories.
Premium Themes has developed themes with more focused target as the themes that are developed mostly for those who want to develop their WordPress blog as online site for their company or products and showcase along their portfolio.
The designs of themes under Premium Themes are fresh and clean especially for the choice of colors which definitely suits if you want to give fresher impression and add a bit of funky element to yourselves and your products.
7. Press75
Press75 can be your choice if you are looking for premium WordPress theme that can help you to create interactive site for showcasing your products or share your videos collection in your WordPress blog.
The themes developed by Press75 have sleek and modern design which can enhance the impact of the products or videos that are being showcased. Through the impressive design and creative theme structure, you can develop your site more towards a proper online website rather simple WordPress blog.
Other premium WordPress theme's developer worth mentioning: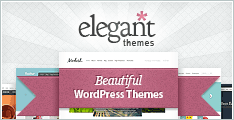 What do you think about the above premium WordPress themes' developers? Have you tried one of them? I would love to hear from you about your experience.
Plus, share with us other developers of premium WordPress theme that you think that are worth to mentioned. I am eager to know about it.

12 Responses to Top 7 Must-Know Premium WordPress Theme Developers